Why Do Dogs Eat Cat Poop? How to Stop Dog From Eating Cat Poop?
We all have our guilty pleasures, but sometimes dogs develop guilty pleasures and habits that their owners find absolutely repulsive. They might sift through the garbage can, roll in a dead animal carcass, or whatever the case may be. Unfortunately, one of those nasty habits might include eating cat poop.
Photo by Alexander Puffer on Unsplash
When you have a dog and a cat, or multiples of each, it is imperative that they coexist. This not only includes getting along behaviorally but also respecting each other's spaces.
Dogs do their business outdoors, and some cats may do the same, but many use an indoor litter box. The litter box might pose an opportunity for mischief for some pups.
Not only is eating cat poop disgusting, but it can also be potentially dangerous for dogs. Here are some reasons why your dog is eating cat poop and what you can do to stop them.
Why Do Dogs Eat Cat Poop?
As an owner, you may be asking yourself "Is this normal?" Well, veterinarian Sandra Mitchell provides some interesting insight in a Pet MD blog post. [1] She claims that in the very early stages of their life, eating feces is not abnormal.
Young puppies need time for their systems to develop and Dr. Mitchell says that young pups are born without certain types of bacteria in their intestinal tract. Properly digesting food is difficult without this bacteria present.
Dr. Mitchell also claims that a mother teaches her puppies to eat feces so they can obtain some good intestinal bacteria from an animal that already passed it. [1] It is not uncommon for them to have eaten poop at some point in their life, but why do some continue to do it?
Behavioral Reasons for Dogs Eating Poop
It Becomes a Habit
As gross as it may sound, some pups seem to enjoy the taste of poop, namely cat poop. Once they learn that they can access it in their own home, it becomes a treasure hunt for them, and they will view it as some sort of pot of gold at the end of a rainbow.
Dogs know they are not supposed to get into the litter box, but sometimes that makes it more thrilling for them. It is similar to a child trying to sneak an extra dessert after they've already eaten some. This can be an incredibly difficult habit to break, especially since it means restricting something that they enjoy.
Keep in mind that even if you do not have an indoor cat, dogs might still find cat poop to eat outside. This situation is likely less common, but it is still possible.
Boredom
A bored pup is bound to get into some sort of mischief. Dogs need a lot of dedication to an exercise and playing routine to keep them stimulated. If this is lacking, they will find other ways to entertain themselves, and these ways are not always pretty.
Bored dogs tend to get really curious. Their strong sense of smell might lead them to the cat's litter box. In turn, they discover the cat poop, eat it, and the habitual cycle continues. Now they have found a new activity to keep themselves occupied. Pups that receive the exercise and attention that they need daily are much less likely to develop a habit as such.
Stress
Dogs can experience stress, just like humans. Maybe they are adjusting to a new environment or they are upset about you leaving the house for work. Whatever the case may be, humans and animals alike tend to turn to things that they enjoy to cope with stress. That means that a stressed pup who likes to eat poop is likely to seek it out as a form of relief.
If your dog is crate trained, perhaps you can put them in there while you are gone. Most crate-trained pups view their crate as their safe space and enjoy being in there for short periods. It will also give you peace of mind knowing that they are in their own space and cannot get to the litter box to eat poop.
Medical Reasons for Dogs Eating Poop
A medical-related issue pertaining to eating cat poop is far less common, though they do still exist. Some dogs who are malnourished may turn to eating cat poop.
Other causes may include intestinal parasites, hormonal imbalances, or cognitive decline due to old age. Talk to a vet if you think your dog has an undiagnosed medical condition.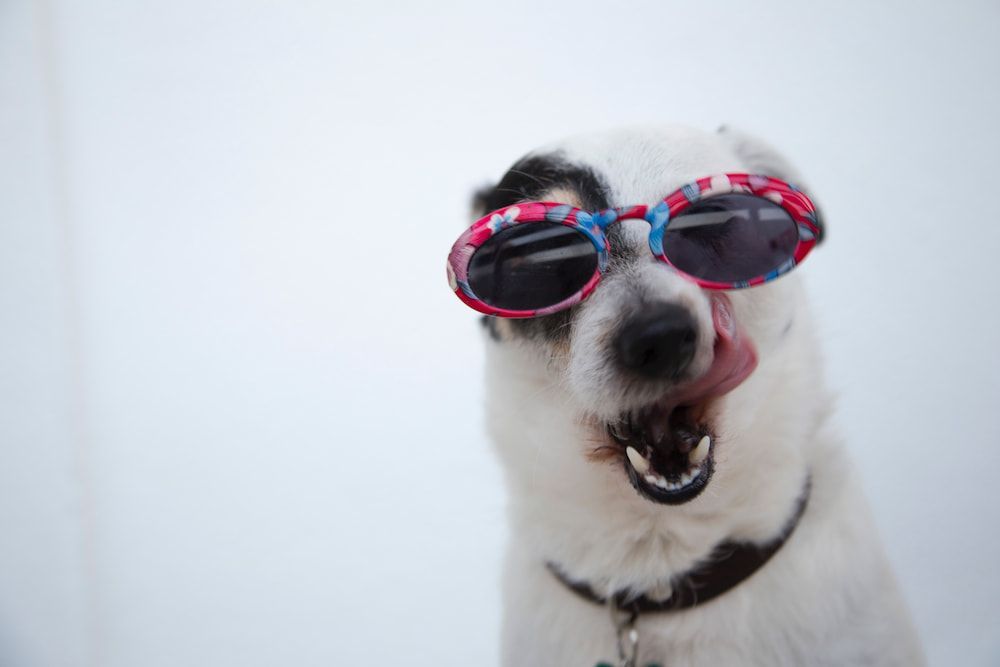 Photo by Ilargian Faus from Pexels
READ MORE: How to stop Dog from Eating Trash?
Is it Dangerous for Dogs to Eat Cat Poop?
Poop is an animal's waste, so it is not healthy to be putting it back into the body. If your dog eats cat poop, there should be some concern. At the very least, it is not sanitary. At the very most, your pooch could end up contracting some health problems.
If the cat whose poop your dog ate has any intestinal parasites, they could be passed onto your dog. Or if the cat ate something contaminated with harmful bacteria, such as E. coli or Salmonella, your pup could contract that as well. These bacteria can be very serious and cause severe diarrhea, vomiting, and dehydration.
The cat could have also been on a certain medication and traces of it may still be in its poop. Depending on the medication and the amount, this could harm the dog.
All in all, it is in everybody's best interest for your dog to avoid eating cat poop, and it is not worth the potential health risks for the pup itself, or for anyone in the household that they lick. Luckily, there are ways to get your dog to stop eating cat poop.
How to Get Your Dog to Stop Eating Cat Poop
There are many methods that you can try to get your dog to stop eating cat poop. It is good to keep an open mind and have backup plans just in case the original one doesn't work out. Here are some suggestions.
1. Clean the Litter Often
This should be the first step – your dog can't eat cat poop if there is not any available! It never hurts to scoop out clumping cat litter daily, and litter boxes can get smelly quickly!
If you get in the habit of cleaning it daily, your dog will learn that the cat poop is not as readily available as they thought it was. Plus, it will give your cat a cleaner place to do their business, and you don't have to worry about any bad smells.
READ MORE: How to Clean Cat Litter Box
2. Store the Litter Boxes Where Your Dog Can't Get to It
If possible, keep your cat's litter box in a spot that only they can access. This could be inside a closet or up on a sturdy shelf. Unless your dog is tiny, they might have trouble fitting into the space to access the litter box.
3. Give Your Dog Enough Exercise
A tired dog is a calm one. Pups need their exercise, otherwise, they will get into mischief. Every animal has different energy levels and exercise needs, so you will need to assess accordingly.
If your dog is younger, you should aim for about an hour of exercise and activity per day. Going for a walk is a great exercise for both the dog and the human. To get your dog to burn off even more energy, try throwing a ball for them to fetch.
Feed Your Dog a Well-Balanced Diet
If a dog's diet is well-balanced, they will feel less inclined to scavenge for other things to eat, including cat poop. Their diet should consist of high-quality protein-packed food. Consult a vet and see if they have any recommendations on changing your dog's food or adding anything else to it.
READ MORE: Best Fresh Dog Food Brands
FAQs
How do you stop a dog from eating cat poop?
You can stop a dog from eating cat poop by cleaning the litter box very often, keeping the litter box out of their reach, and ensuring that they get enough exercise each day.
Will it hurt my dog to eat cat poop?
It can be harmful to your dog if they eat cat poop, especially if they do it often. It can potentially cause your pup to contract parasites or bacterial infection if the cat was infected with that as well. It is also possible to pass diseases along to household family members.
What are dogs lacking when they eat cat poop?
Dogs who eat cat poop may be lacking exercise, mental stimulation, or a sufficient diet. When boredom takes over, some pups are relentless in finding new ways to entertain themselves.
You should also make sure that your dog is getting all of the nutrients they need in their diet. Well-exercised and well-nourished pups may be far less likely to eat cat poop.
{"@context":"https://schema.org","@type":"FAQPage","mainEntity":[{"@type":"Question","name":"How do you stop a dog from eating cat poop?","acceptedAnswer":{"@type":"Answer","text":"You can stop a dog from eating cat poop by cleaning the litter box very often, keeping the litter box out of their reach, and ensuring that they get enough exercise each day."}},{"@type":"Question","name":"Will it hurt my dog to eat cat poop?","acceptedAnswer":{"@type":"Answer","text":"It can be harmful to your dog if they eat cat poop, especially if they do it often. It can potentially cause your pup to contract parasites or bacterial infection if the cat was infected with that as well. It is also possible to pass diseases along to household family members."}},{"@type":"Question","name":"What are dogs lacking when they eat cat poop?","acceptedAnswer":{"@type":"Answer","text":" Dogs who eat cat poop may be lacking exercise, mental stimulation, or a sufficient diet. When boredom takes over, some pups are relentless in finding new ways to entertain themselves. You should also make sure that your dog is getting all of the nutrients they need in their diet. Well-exercised and well-nourished pups may be far less likely to eat cat poop. "}}]}
Article Sources:
Mitchell, Sandra C. "Why Do Dogs Eat Cat Poop?" Pet MD, 31 August 2021. https://www.petmd.com/dog/nutrition/why-do-dogs-eat-cat-poop